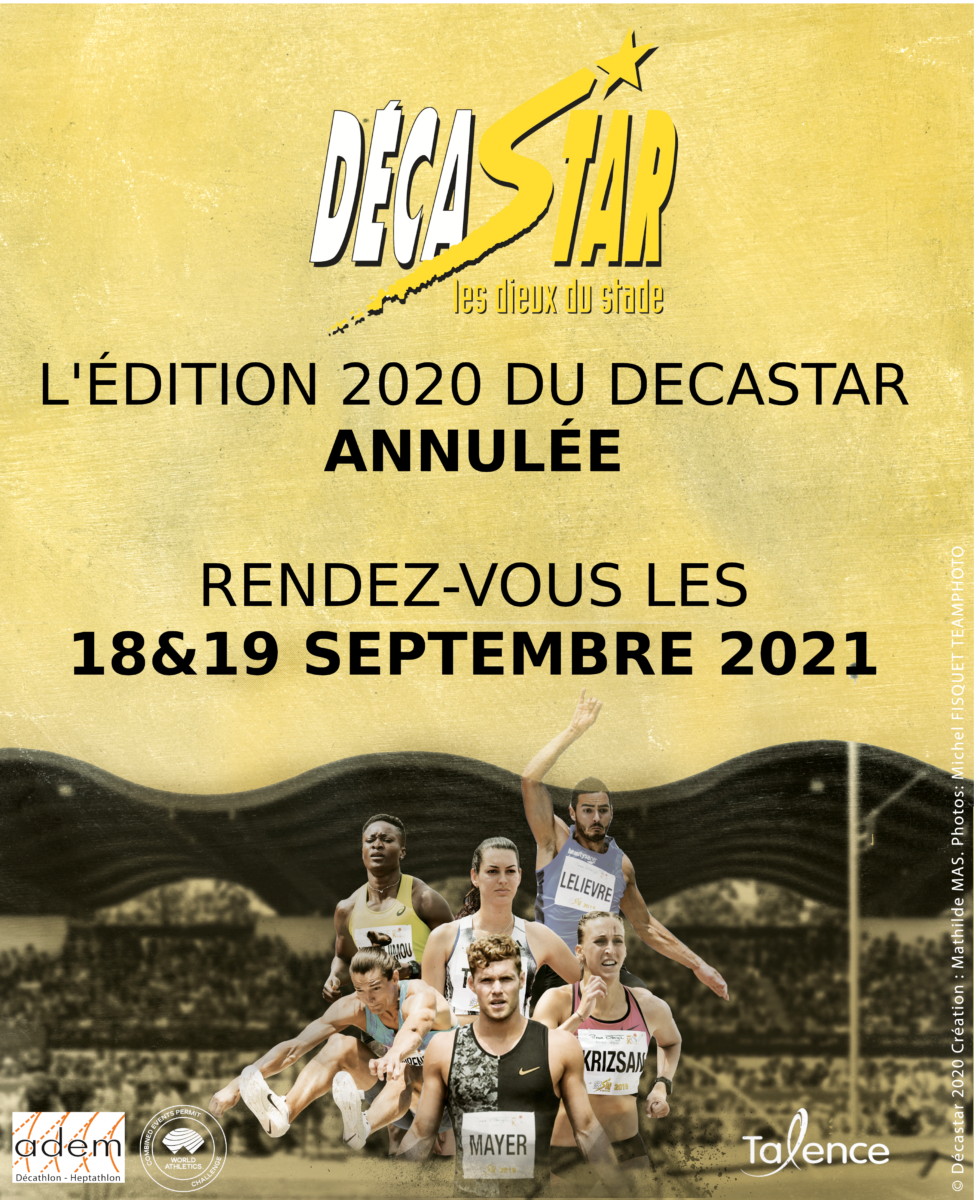 It is with great regret that we announce the cancellation of the 2020 edition of the Decastar meeting which was to take place on September 19 and 20.
The uncertain evolution of the COVID-19 pandemic and the current government directives prohibiting large gatherings forced us to make this difficult decision. Health and sport equity come first.
For all combined events fans, we hope to see you in September 2021 to come and live during two days  the friendly atmosphere so dear to Talence. The Decastar will continue to write history as it has already for so many years.
Thank you for your support and loyalty!
The Organizing Committee
Photo credits: Boris HORVAT - John MACDOUGALL / AFP Nafissatou Thiam and Kevin Mayer have agreed to honor us with their presence at our Decastar meeting on June 22&23! Olympic, World and European champion, the 24-year-old queen of heptathlon will launch her...
read more
The Decastar



The Decastar is an international combined event meeting, welcoming some of the world's best athletes each year at the Pierre Paul Bernard stadium in Talence,.
Over more than 40 years, world's best-known athletes wrote the most beautiful stories in the history of the Decastar meeting.
With some of the world best performances, world records were beaten. For most athletes, the decastar became the place to be and according to some, remains their favorite event thanks to the great atmosphere created by the public.
THE ADEM
The ADEM (organization for the development of combined events) composed mainly of volunteers is the organizer of the Decastar meeting. Their  main role is transmitting the sport values in the Nouvelle Aquitaine region.
The ADEM, in addition to held up high the decastar, has a second mission. It offers training support for young top athletes through its training center called "Collèges Athletes". It participates to the development and the promotion of the combined event in the region.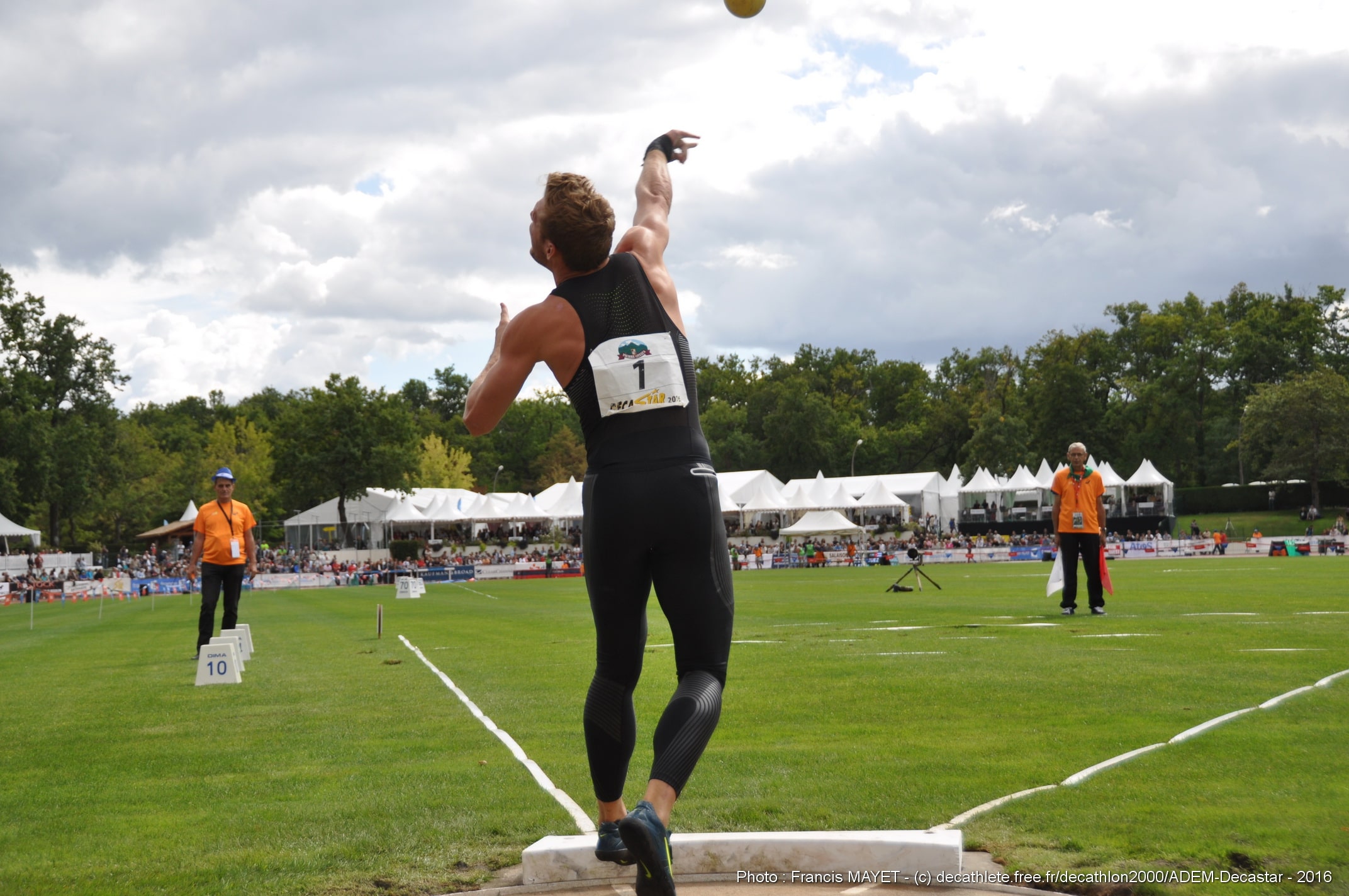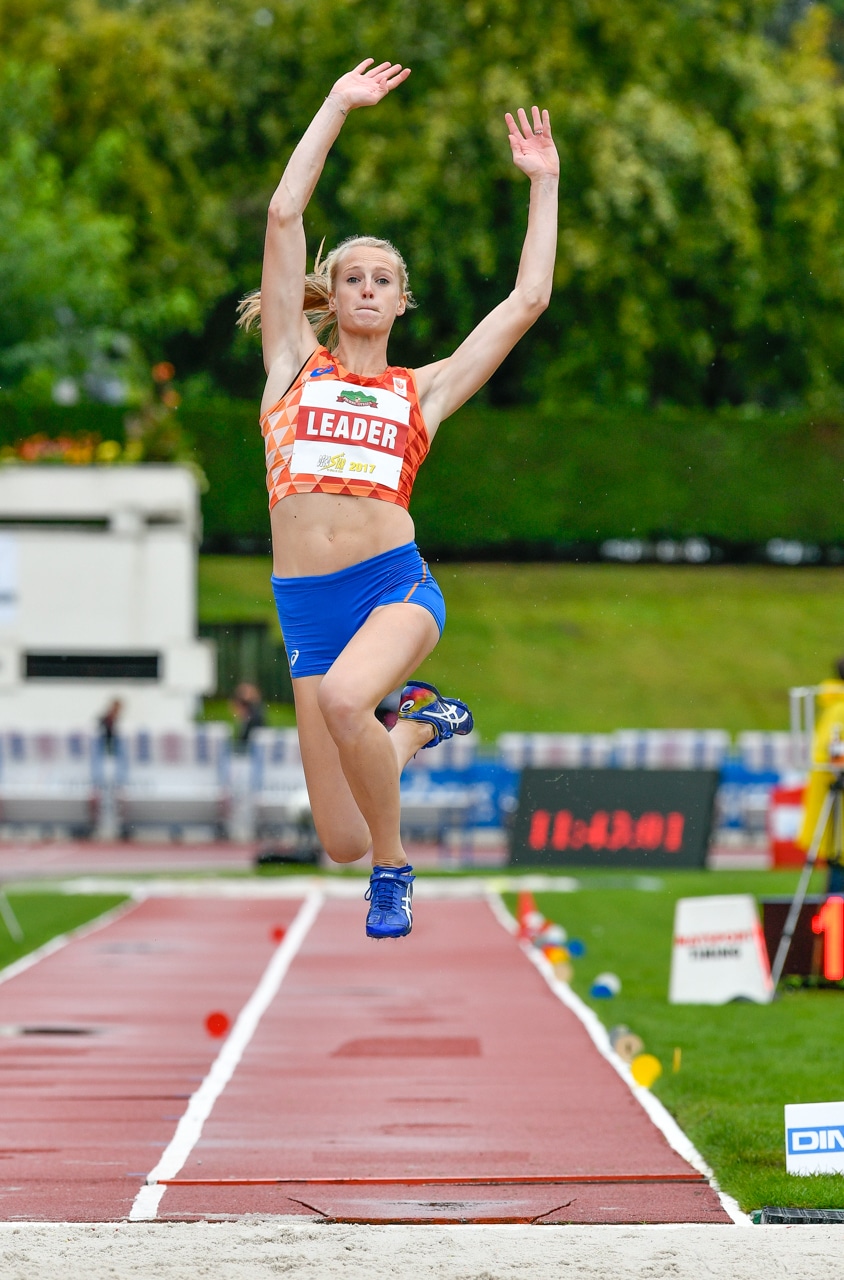 COLL

E

GE ATHL

E

TES
The Talence Combined event center, in connection with the Aquitaine athletics clubs and the Victor Louis high school, allows young athletes to benefit from sports facilities and permanent supervision.
With this "college athletes", the ADEM wants to support the combined event development on the Aquitaine territory by reinforcing its training policy.